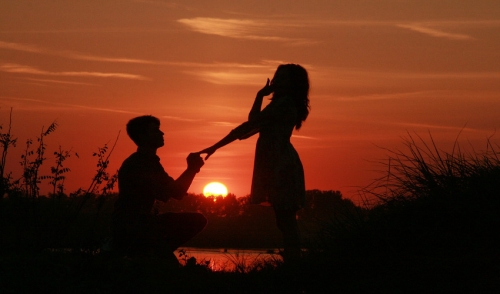 It happened and you'll never forget it. Your partner finally popped the big question. What's even bigger is that you gave the big answer – Yes! After all the ups and downs and for what felt like it took a lifetime to gain, you got the ring. Congratulations, you're engaged. Now what do you do next? First and foremost you should celebrate. Scream, yell, sing, dance, and cry because you are now engaged and about to embark on a very special journey in life. Once the excitement has settled, its time to focus on the next steps.
The steps following your engagement are all steps towards the bigger picture of getting married. Depending on how you would like to live out your wedding day some steps may not be needed or may even be missing. They don't have to happen in any particular order or in any specific time range. This brings us to the first step to take post engagement, which is setting a timetable. The second you get engaged and everyone knows about it, they're all going to want to plan their time around the prospective date. The reality of this date and I'm sure anyone who has recently gotten married can tell you is that setting an exact date can't be decided until other major decisions have been made like booking the venue. Therefore, begin by setting a range of dates that'll work for you and your partner. Keep in mind major holidays, big family events, and the seasons you'd prefer when developing your plans. The second step is renting the right venue. Everyone's dream venue is different. With the right planning any venue could also be transformed into a completely different space given the right style and décor. Another early step to take is setting a budget. Setting a budget is crucial to the success of your wedding and personal finances. Anyone can tell you weddings are expensive. Setting a budget early will help you keep it to a reasonable size and avoid unexpected costs. Once the budget is set and itemized, start contact rental dealers to book and acquire the essentials you'll need to have your wedding. This includes tables, chairs, tents, glassware, photo booths, furniture, and everything else you can think of. There's no ceiling to what can be rented for events. Therefore, don't hesitate to inquire.
The following steps to any wedding are all related to hashing out the final details such as hiring vendors, photographers, guest lists, finalizing rental agreements, and choosing your wedding party. Being engaged is a process. Embrace it and take your time. In my own experience I have witness a number of brides mention they put so much effort into their own engagement, that they hardly remember the wedding itself. The steps mentioned in the article are important and will help get you there, however its not the whole picture. You're engaged, now celebrate love and be loved.